Clinical Psychologists can help you understand why you feel the way you do.
Working together with a psychologist can help you make sense of your experiences.
This can help you make changes that can lead to a more meaningful life. 
Ewan Lundie
Lindsey MacLeod
Dr Ewan Lundie has been working with the public services to try and improve people's lives in various roles for over 30 years.
He is a Chartered Clinical and Forensic Psychologist with the British Psychological Society, having completed his Undergraduate and Doctoral level training over 7 years at Glasgow University.
He has been working at consultant level for the last 15 years.
He is also registered with the Health Professions Council (HCPC) as a Forensic and Clinical Psychologist.
He realises the importance of putting psychological theory into practice in a down to earth accessible way. Also, that it's esssential psychologists feel approachable, friendly and non-judgemental.
His practice work is spread across a range of areas, mostly emotional well-being/mental health, neuropsychology and forensic.
His experience includes working for charities, (eg Childline), The Mental Health Tribunal for Scotland, the State Hospital, The Scottish Prison Service, The Risk Management Authority, the Scottish Government, the Council for Europe, various neurorehabilition services and the NHS.
He is an honorary lecturer at Edinburgh, Glasgow and Glasgow Caldeonian Universities and invests greatly in trying to support psychologists during the early stages of their careers.
He is registered with several insurance companies - BUPA, AXA and AVIVIA - and is happy to receive enquiries from clients that might struggle to find the finances for the help they need.
Dr Lindsey MacLeod has a Doctorate in Clinical Psychology from the University of Glasgow.
Over the past 18 years she has worked in the NHS mental health services in west central Scotland and England.

She has worked at consultant level for the last 12 years.
She has particular expertise in working with children and families, but also works regularly with adults.

Lindsey has taught Doctorate and Masters level Clinical Psychologists and other mental health professionals on a range of topics including depression, formulation and reflective practice.
She has supervised, managed and provided professional leadership to trainee and qualified psychologists in various NHS settings north and south of the border.

She can provide teaching, training, supervision and consultancy to a range of professionals (individually or in groups), on a variety of topics.

Some of the areas that Lyndsey can help with are:

- Stress/Anxiety/Panic
- Low Mood/Depression
- Problems associated with Loss or Change (Bereavements, Separation, Divorce)
- Issues related to Adoption and Fostering
- Self Harm
- Attachment Issues
- Behavioural Difficulties
- Marital or Family problems
- Challenges of Parenting
- Feeding and Sleeping problems and Temper Tantrums in little ones
- The "Tasks of Adolescence"
-- Living with Illness and Disability
- Bullying/Relationship problems
- Problems associated with Trauma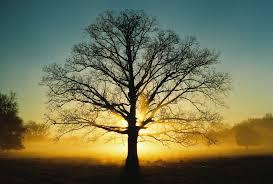 Marie Holmes

Dr Marie Holmes has a Doctorate in Clinical Psychology from the University of Glasgow after working for several years in both NHS and Independent services.

She has 20 years experience working in adult mental health, in patient psychiatry, autism services, brain injury rehabilitation, addictions and child and family services.

Alongside these roles, Marie also spent a decade working for and providing staff training for Scotland's Breathing Space Suicide Prevention Centre.

Her therapy work routinely focusses on anxiety, depression, relationship difficulties, trauma, bereavement and low confidence.

Marie specialises in integrating therapy approaches and increasingly incorporates Compassionate Mind Therapy into her work. This is due to the enhanced well being clients experience as a result of developing a better relationship with themselves.

She developed and leads the innovative Clinical Psychology Service within Surehaven Glasgow, a secure psychiatric hospital for clients with complex mental health needs.

Her staff training programme is specifically tailored for teams working with this client group. It recently won Surehaven Hospital the "Highly Commended" award at the Independant Healthcare Awards, and it was recognised by the Forensic Peer Review Process as an example of innovative practice.

She also provides equine therapy (www.bigbrownhorse.co.uk) and often uses art materials in her work.